Aurmur From a Guest's Perspective
Aurmur automates the check-in process by sending welcome emails and Airbnb app messages to guests a configurable number of days before their check-ins. The guest obtains a door code from either the email or the app message, and also receives additional important check-in information such as the address, parking instructions, Google map's direction and the host's phone number from the email. On the day of check-in, the guest receives a reminder text message containing the code, making the check-in process more convenient.
Below are examples of a welcome email, an app message and a text message that a guest will receive. Hosts have the flexibility to choose whether to activate any combination, all or none of these communication types, depending on their preference and the needs of their guests.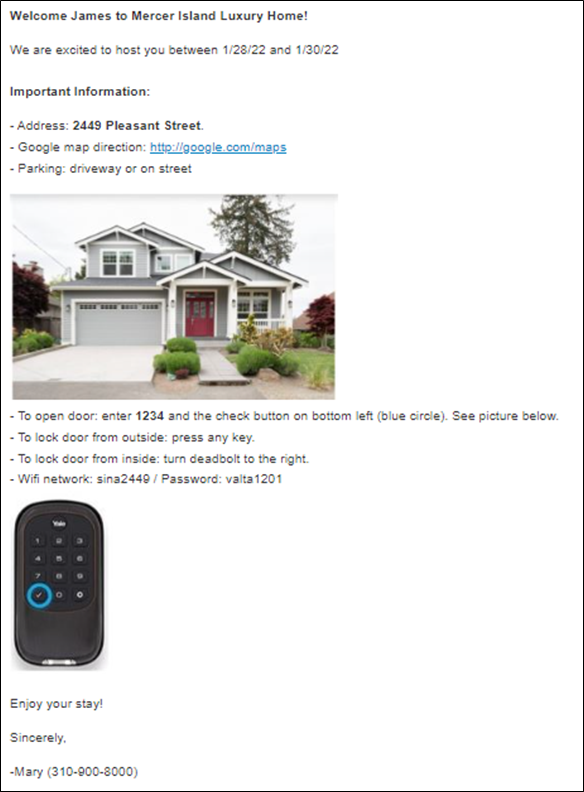 Text Message to a Guest's Phone