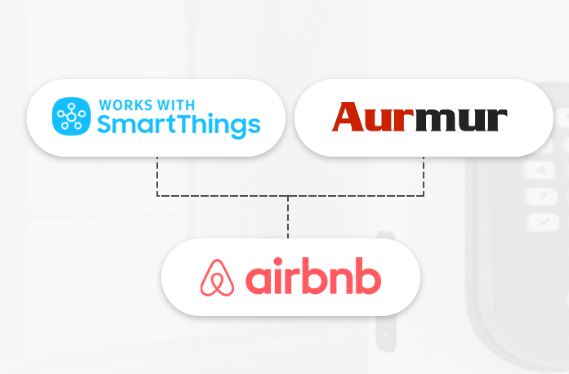 Tired of manually manage door codes for your guests?
Onboard a SmartThings hub and smart lock onto Aurmur. Let us handle guest communication and access for you!
The SmartThings hub serves as the central command for Aurmur's operations. In our Technology Choices blog, we explained the reasoning behind our selection of specific smart products. In this article, we will guide you through the process of setting up a SmartThings hub with Aurmur, ensuring a smooth check-in and check-out experience for your vacation rental business.
Step 1: Create a Samsung account and add the hub to the account. The process is simple and straightforward, and can be done following the steps outlined in this YouTube video by Samsung Care.
* Note: For optimal performance, it's crucial to place the SmartThings hub in a location with strong WiFi signal. This will ensure that the hub can communicate effectively with your smart lock.
Step 2: Install the smart lock on the door by following this YouTube video by Yale Home US
* Note: For those who may not be skilled in DIY installations, we recommend hiring a locksmith to install your smart lock. This will ensure proper installation and prevent any potential damage or security risks.
Step 3: Add the lock to the hub. It's also a good idea to give your lock a unique name, which will help differentiate it from other locks in the SmartThings app when you have more than one.
Step 4: Register for an Aurmur Account at https://aurmur.com/
Step 5: Go to LOCKS > SETUP to link your SmartThings account with Aurmur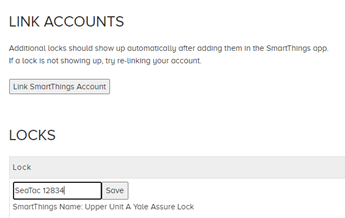 That concludes the process of onboarding a  SmartThings hub with Aurmur. For further set up and customization options, please visit the Aurmur's From a Host's Perspective blog for additional information and guidance.